This week's shop feature is 
PrasadDesigns.  The shop makes jewelry ranging from  necklaces, earrings, bracelets and pendants. you might just finds something that you like at her store. My favorite item from her shop be her Retro Pea green bracelet. I like the mix of green on it, very lovely.  Check out more about  her and her shop below.



1. How did you come up with the Name of your Shop? 

I wanted my business name to have my last name in it.

2. Tell us a little bit about your shop and what you think makes it unique?
All of my jewelry has an emphasis on strong design and I create beautiful, one of a kind jewelry pieces.


3. What is your favorite item at the store and why? 

My "Tribal Seed Bead Necklace Bohemian - Tan White Black Beige Seed beads" is one of my favorite products because it is very elegant and makes a perfect gift.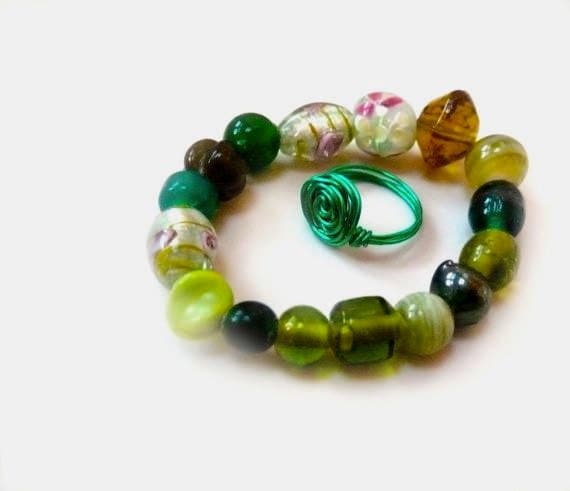 4. What inspires create your products? 

I am inspired by beautiful jewelry. I love creating unique designs that people enjoy wearing. I like to challenge myself by making jewelry that stands out.