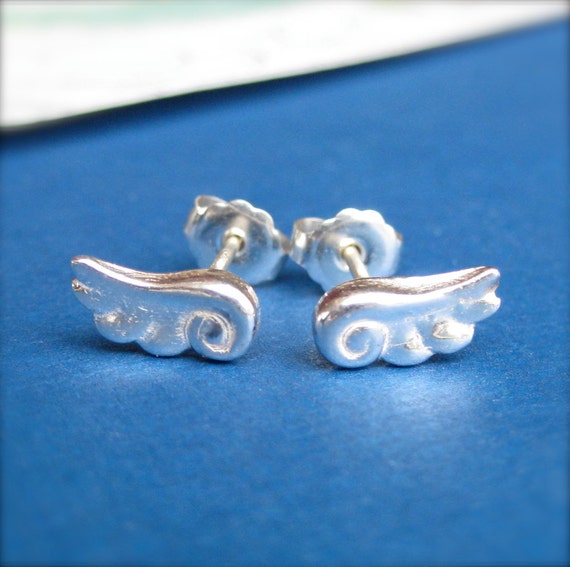 This  week's shop Feature is Twisted Designs by Lindsay May. the shop specialize hadmade sterling silver jewelry. My  favorite  is the Angels  studded  earrings  up above. Read  below to find out more about this  cute little shop.
1. How did you come up with the Name of your Shop
When I first started making jewelry I used to do all wire work. I have a lot of twisted wire still so i thought Twisted Designs was perfect! I am still happy I chose that as a shop name.
2. Tell us a little bit about your shop and what you think makes it unique?
 My work is simple and bold and really stuff you can wear everyday. Simple pyramid stud earrings, shiny Silver hoops, and simple Silver choker necklaces. It is jewelry you will put in and sleep in, splay in and basically just "live" in. I use all high quality solid precious metals.