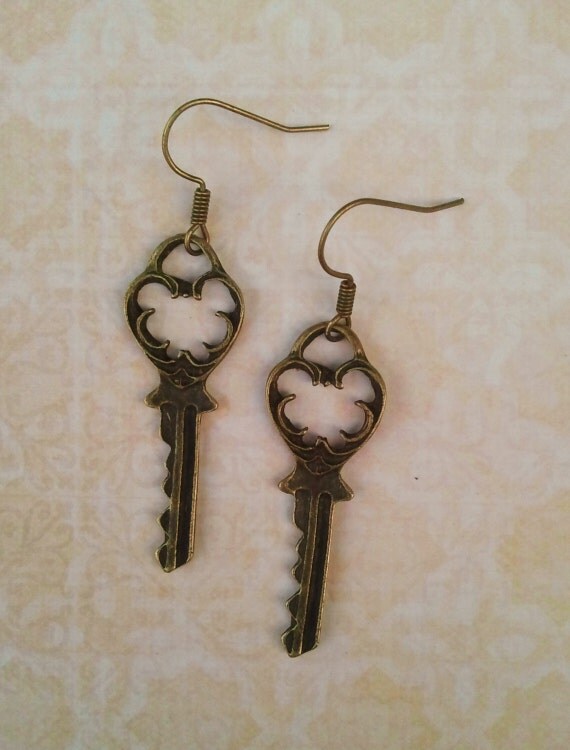 This week's shop feature is  Eternal Girl Shop by Julia Toussaint. Swan makes very unique  jewelry such as  necklaces and earrings and I love the greeting  cards that she makes.  I think the Key earrings are very cute  and creative as well. I love the symbolism she gives in each of the necklaces as I think that is what makes her shop very unique.  Check  out more about her shop below. oyu just might find a  jewelry piece that is unique and represents you for who oyu are through her store.
1. How did you come up with the Name of your Shop?
"Puer aeternus," which is Latin for 'eternal boy,' has mythological meaning of being child-like and craving boundless freedom; being forever young in a sense. My artwork is an outlet of my inner expressions, my inner child, so to speak. Being a women and creating jewelry for women, I used the female version, puella aeterna, or eternal girl to describe my work.

2. Tell us a little bit about your shop and what you think makes it 
unique?
Eternal Girl specializes in handmade jewelry and greeting cards. The jewelry is made of my own hand-drawn designs. Eternal Girl's designs are inspired by henna art. Each drawing features symbolic images specific to henna tradition. Available products include necklaces, rings, key chains, earrings, and open-ended greeting cards. Custom orders are also available.