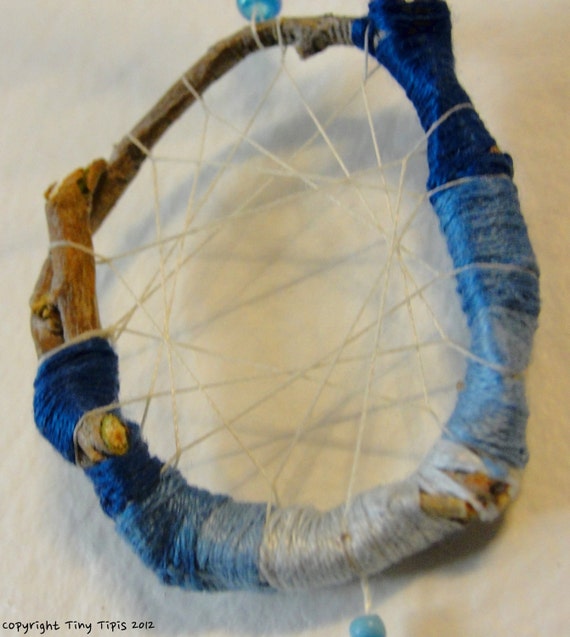 This weeks shop feature is Tiny Tipis by Cory B.  The shop specializes in making  miniature teepees, canvas bags, dream catchers etc... So be sure to stop by to check out what this shop has to offer... I love the dream catchers actually so I would recommend them to people to have a peaceful sleep. Read more about the shop right  below.

1. How did you come up with the Name of your Shop?
I started making my Tipis before I made anything else. When I didn't have room to make full size ones I started making miniatures and scale models. Tiny Tipis just seemed like a natural fit!

2. Tell us a little bit about your shop and what you think makes it unique?
No one else makes miniature tipis that are authentic. No one else makes Canvas Grocery Bags and Market Totes from the high quality canvas that I do. No one else makes custom organizers for customers from just a quick photo. I do canvas better than anyone out there and I'm not shy about saying it.