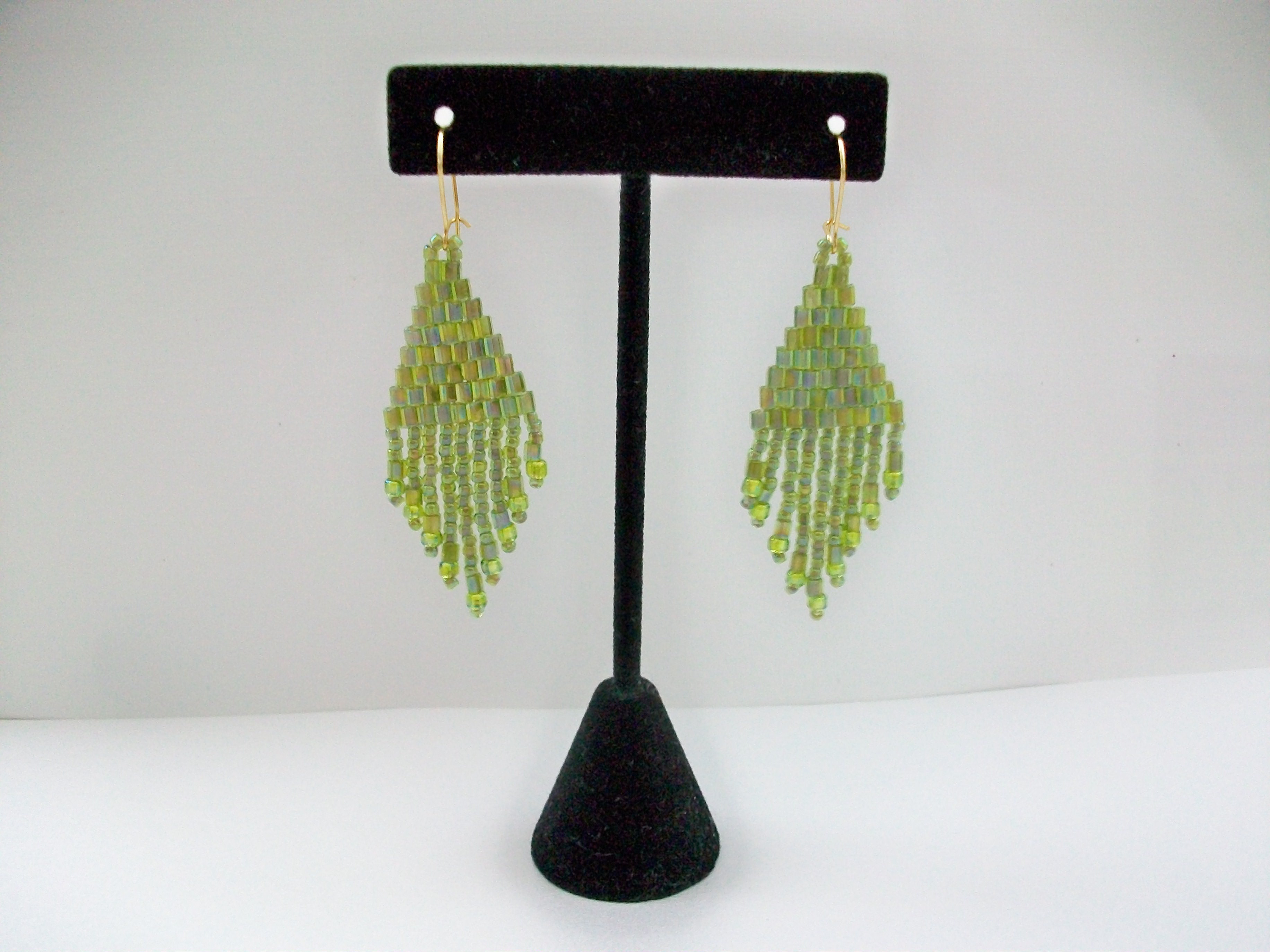 This weeks Shop feature is Calluna Muse by Heather. She  designs  some wonderful earrings using  beads and Nymo nylon thread.  Pretty neat if you ask me.  Heather  has been  kind  enough to  give a  pair of lovely   earrnigs  from her shop as well.  But first, lets  get to know more about her and her lovely work! :)

1. How did you come up with the Name of your Shop

I am named after a flower, Heather, and the

Latin term is Calluna Vulgaris. So, I dropped

the Vulgaris (for obvious reasons, yikes!) and added

Muse because I've always loved the idea of

a 'muse'.




2. Tell us a little bit about your shop and what you think makes it unique?

I wanted it to be a different take on beaded

jewelry. I've done it all my life and I was

looking for a modern feel. Some

new designs and a different twist on older designs. I think it has a nice

feel between being on par with current

trends but also allowing you to be

unique and maybe also start your

own trends! And who doesn't want

to be a trendsetter!