Hi Everyone,
   This week I am featuring Martha Davenport from  MAMA OWL SHOP.  She seems to do some crocheting here and I  do love her little shop she has going on. I would say my favorite piece from her shop  so the  black crochet headband and the Ipad cover she made.  In the mean time here is a little bit more about Martha and her work :)
1. How did you come up with the Name of your Shop?

    I love Owls, and I am a new mommy, So MAMA OWL SHOP seemed appropriate and I think fits with the quirkiness of my items.

2. Tell us a little bit about your shop and what you think makes it unique?

    My shop features items for everyone, whether your in your 20's and in college or in your 40's and work in sophisticated business attire. For men, women, and littles. Items are practical, chic, and trendy with a little bit of whimsy.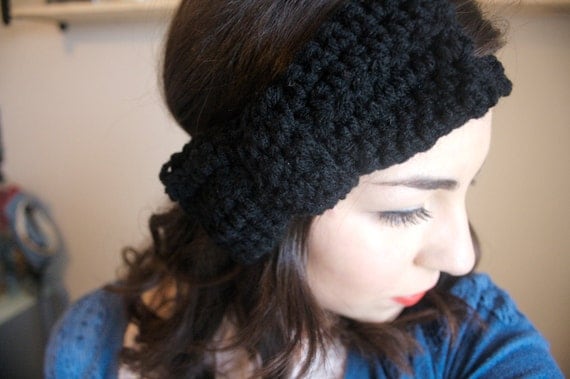 3. What is your favorite item at the store and why?

    My favorite item currently is the crochet rosette headband. I imagine a very    bohemian bride wearing a dusty rose colored one on her wedding day.